User Management
Okta gives you one place to manage your users and user data. Users can come from any number of sources, including integrations with third party apps and user stores.
Secure user store
Universal Directory, Okta's user store, enables you to maintain all your users, groups, and devices in one place.
Create user accounts with our easy SDKs, or let users register accounts themselves in your application. We take care of password hashing and data security so you don't have to worry about keeping your user data safe.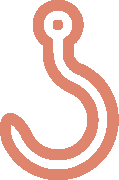 Okta Inline Hooks
Importing users into Okta's Universal directory is made simple with customizable data clean up, profile enrichment, and customizable profile matching. Also, extend Self-Service Registration with external custom logic or 3rd party services to modify and validate profiles before completing registration.
Social accounts
It's easy to connect to social identity providers like Facebook and Google, too. Regardless of the source, all accounts in Universal Directory have the same base schema that can be extended with custom attributes.
Generic OIDC accounts
Integrate with any OpenID Connect compliant system, allowing the user to bring their existing identities into Okta's Universal Directory. Securing partner or end user customer connections.
SAML integration
Okta makes it easy to federate with existing SAML identity providers (IdPs). Federated users get profiles just like any other account in Universal Directory.
AD / LDAP integration
Many organizations use legacy Active Directory (AD) or LDAP servers for identity, but connecting new applications to these legacy systems can be difficult, time-consuming and sometimes impossible. Okta makes it easy and secure.
Flexible user profiles
Universal Directory doesn't limit you to storing basic profile information. Define custom attributes for any extra user data you need to store. Then, use these custom attributes in queries or authorization checks.
Manage users in your programming language
It's hard to find developers who specialize in the LDAP protocol or the intricacies of SAML. Okta offers a consistent REST+JSON API, support for OpenID Connect, as well as SDKs and sample apps in popular programming languages and frameworks. Okta is your abstraction layer of sanity over multiple providers and protocols.