Build your app.


We'll handle the

Authorization.
Authentication.
User Management.
Get quick and robust authentication by adding one of our SDKs to your app or API service.
1
Add one of our SDKs to your app.
2
Store your data in Okta.
3
Configure connected services.
Overview
Okta makes authentication straightforward. Connect your apps, choose an identity provider (or use ours), add users, configure rules, customize your login page, and then gain insights from our built in reports.
Works in the language you love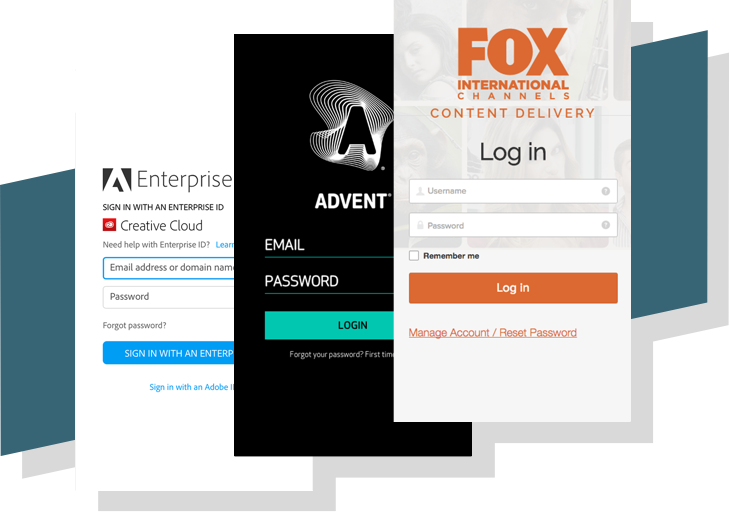 Easily drop authentication into your app. Use our pre-built widget or customize the experience to match your brand.
Social Login
Social login with streamlined OAuth 2.0 connections, rich user profiles, and authorization allows end users to log in with something they already know.
Multi-Factor Authentication
Support additional factors, including SMS, push verification, single-use passcodes, phone calls, and Yubikey.
OpenID Connect
Build your applications using security best practices with industry-standard OpenID Connect support.
SAML
Okta accepts unlimited inbound SAML and WS-Fed connections, creates JIT users, and manages and syncs user attributes so users can sign in with their existing identity provider.
Architected for zero downtime
Our product is 100% multitenant and stateless, with an extremely redundant architecture, so our system will scale with you.
Manage your users in Okta or from any number of sources, including integrations with third party apps and user stores.
Grant access to the right person, with the right permissions, at the right time with our rules engine and contextual access management.
Rules Engine
Dynamically assign access and user roles based on group attributes.
Contextual Access Management
Use contextual information about the user to grant, deny, or ask for additional factors, like Google Authenticator, Yubikey, email, or Okta Verify.
Get real-time reports detailing how your users are accessing your app and integrate with third party SIEMs like Splunk and ArcSight.
Use Hooks to add custom logic to Okta. Customize your Okta policies and behaviors and trigger actions from Okta to downstream services with custom logic.

Inline Hooks
Modify an Okta workflow (imports, registration, token minting, and generating SAML assertions) with custom business logic via HTTP request

Event Hooks
Send an Okta Event to a downstream system via HTTP Post
From innovative startups to large enterprises, developers around the world trust our platform to handle their authentication.